Eats Up Impurities, Not Space
The small footprint of this machine [dimensions] means that it is compact enough for your bedroom, living room or office while still being capable enough to purify the air in spaces up to 194 square feet. IMPORTANT: The included air filter (located INSIDE the air purifier) ships with a protective plastic sleeve. Please REMOVE PLASTIC SLEEVE from filter BEFORE use.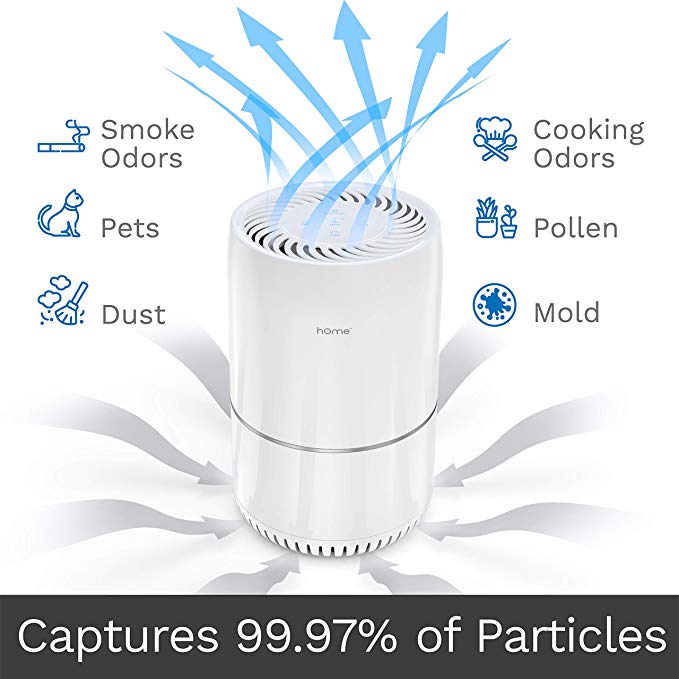 3-Stage Filtration
Your hOmeLabs air filter consists of 3 layers:
Pre Filter

- Captures large particles such as dust and pet hair to extend the life of your HEPA filter.

True HEPA H13 Filter

- This is your core filter (HEPA stands for High Efficiency Particulate Air, btw :). And H13 means this filter only lets through up to 0.05% of 0.1 micron particles per liter of air. So it's super effective at helping you breathe easy!

Activated Carbon Filter

- This part of the purifier may also help to reduce odors from pets, cooking, smoking and more (no scented candles required).